Cleaner Air Tree By Tree
A set of five virtual investigations developed to address the Environmental Literacy Framework Guiding Questions, integrates Next Generation Science Standards (NGSS) and is informed by 5th grade DCPS Scope and Sequence Advisory 4 Human vs. Earth Conservation.
Objective: Students will be able to describe how planting trees contributes to helping restore humans' impact on the environment.
Download the Cleaner Air, Tree by Tree Guide to accompany the following investigations.
Environmental Literacy Leadership Cadre Cohort 3 (2019-2021)
Established in February 2016, the Office of the State Superintendent of Education's Environmental Literacy Leadership Cadre is a group of individuals from elementary schools across the District who are be responsible for developing a plan to implement the Environmental Literacy Framework at their schools and coordinating its implementation.
Select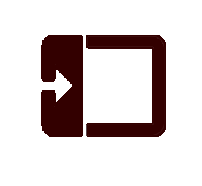 below to see the legend and list of Cohort Schools